hassle-free Property Sales in Walsall and Surrounding areas
Sell Your
House
Property
Apartment
Low Fixed Fees for as little as £499…
Walsall, Pelsall, Aldridge, Bloxwich, Cannock, Park Hall, Caldmore,
Pleck, Darlaston, Moxley, Lichfield and surrounding areas
Sell Your House with Morgan Clarke Properties Ltd
Our 'Sell Your Property' Services
Introduction to our property sales services…
At Morgan Clarke properties, we know that Selling your home can be a stressful and expensive process, which is why we have multiple services that can be tailored to your exact needs.
Our property experts will help you market and sell your property with support from our in houses marketing manager who will ensure your property is advertised in the best way. Our agents will be able to smoothly guide you through this process enabling you to have a stress free sale all from just £499.
Sell Your Property
in 3 Easy Steps
Call us or Complete our online form and get a free valuation.
We market your property on Zoopla etc, and you get pre-qualified viewings
We help you each step of the way in getting your property sold
"Go above and beyond..."
The guys at Morgan Clarke are amazing and are willing to go above and beyond to ensure that their clients are top priority. A Very professional and knowledgable team....Highly recommend!
"Best decision I have made...
This service is a great way to manage my portfolio and is the best decision I have made. The service is professionally run and I will be recommending Morgan-Clarke to all my friends and family.
"Couldn't be happier..."
I've been working with Morgan Clarke Properties for several months now and couldn't be happier with the service. I currently have two rental properties that Morgan Clarke are looking after. Everything from minor to major issues are delt with in a professional manner. Feedback from tenants are always positive which is more important to me than anything. Absolutely fantastic company that goes above and beyond with their service. Incredible knowledge, understanding, experience and patience. Would recommend Morgan Clarke to any landlord/investor at any stage of their property journey.
"Very personalised..."
Excellent service. Very personalised and professional.
"Highly recommended..."
Professional, friendly and informative team, highly recommended!
"First class..."
First class service, very professional would highly recommend thankyou
"No matter what circumstances you find yourself in Morgan Clarke Properties can help…."
More property selling services…
Do you need to Sell Your Property Fast for Cash?
If you need a fast house sale or property sale for cash, we also have a Sell Your House Fast service too
Stop repossession of your Walsall or West Midlands property. We can help you if your mortgage is overdue or if you are facing eviction.
Losing someone is extremely painful but inheritance problems cna make situations worse. We can help in getting your property sold for cash.
If you are stuck in a chain because your property is not sold, ask us we can sell your house quickly and hassle-free.
Being dragged down by debt is worrying but by releasing your property equity could be the ideal solution. Get in touch we are happy to help.
Spearation or divorce is stressful especially when it comes to dividing your assets. We can help get cash for your house or property quickly.
Do you need to move due to illness but need to sell your property? Get in touch with Morgan Clarke Properties, we wil be glad to help.
Moving abroad or needing a change of scenery but need your property sold? Morgan Clarke are always happy to help. Get in touch today.
Do you have problem tenants? Or have you just developed a property that needs selling? Morgan Clarke Properties are here to get that property sold.
The best ways: Property Agent Walsall to Sell Your House
Local Cost Of Selling A House
Once you've got your property looking its best, you require to get it valued. It's vital to research thoroughly at this stage as getting it incorrect might leave your home on the marketplace for a long time, or it could sell method listed below the marketplace rate. Prior to you get an estate agent through the door, check offered house prices in the previous 12 months with online representatives such as Nethouseprices, Rightmove and Zoopla to give you a rough concept see our Free house cost evaluations guide for more.
You can do this lovely accurately with Rightmove, which reveals the original property adverts (including photos) at the point of sale. Be reasonable and don't let persistent pride about the state of your property cloud your judgement and lead to overpricing. Having a clear idea of sales in the current past helps you value your house properly.
Keep in mind: extremely few homes sell for the asking cost ideally yours will go for more, but do not be disappointed if it costs less. As soon as you've done your research, have at least 3 agents worth your house (never expose the worths other representatives have given as it might alter their response).
Cost Of Selling A House Near Me
To get the most well balanced view, it deserves asking different types of representatives for evaluations: a big high street chain, a small local one and an online one. And get them to bring documents on offered rates in the surrounding location.
Distinct insider secrets from serial house sellers How to get the best possible rate How to get a faster than average sale And lots more = Percentage of home sellers that fail to sell within 10 months. (1. 4% inc. VAT) = Average estate company commission (sole agency/ no sale, no fee).
= Average amount a home mover will lose through having a deal collapse. = Portion of houses presently for sale (England & Wales) that are 'price reduced'. = Portion of UK sellers that utilize online/ hybrid estate agents. = Percentage of sale that were effective just after a modification of estate agent.
Unknown but effective tricks – Sell Your House Walsall
= The practice of 'purposeful overpricing to win the instruction' within the estate agency industry (cost of selling a house). You are required by law to commission a Domestic Energy Assessor (DEA) to produce an Energy Efficiency Certificate (EPC) for your property prior to putting it on the marketplace (the majority of people get their estate agent to arrange this).
Just once contracts have exchanged will a purchaser's deal become lawfully binding. Zoopla does NOT understand just how much your house deserves. An incorrect or unreliable Zoopla house assessment can possibly negatively impact your sale (it's happened to us). You ought to (and can) increase your Zoopla price quote if its low, and triggering possible buyers to question the value of your home.
The issue is, when speaking to estate agents, they will not constantly inform you the truth. If the marketplace is cold, the majority of representatives will be too terrified to offer you that unfavorable news. Research study has actually revealed: 68% of sellers (fresh to market) did not know their market was cold. 30% of sellers chose an agent that lied (or was incorrect) about market condition over a representatives( s) that had informed them the truth It's hard to know who to trust that's why we developed Prop the UK's first house selling weather report – property agent.
Sell Your House Walsall Near Me
We imply definitely no offense, but What an estate agent 'thinks' your house is worth is mostly irrelevant. Even what you believe is likewise, largely irrelevant. Really the only opinions that matter are those of the buyers currently active in your market. Here is the outright bottom line: A house is worth what a buyer wants to pay (subject to them having the ability to raise the needed finance) If you are in any doubt about this, believe back to when you purchased your house: I'll wager you had a budget plan and you headed out and compared all the interesting homes that matched that budget plan.
Sound familiar? Well, absolutely nothing has changed, all house purchasers are engaged in what total up to an enormous comparison-shopping exercise: They have a budget plan and compare all the properties they can pay for that appearance interesting. They then use on (and hopefully protected) the house that offers them with the most worth for the cost being asked.
e. what they think it's worth) is directly determined by the other residential or commercial properties these purchasers are considering. To put it simply: Today's competitors determines today's worth (of your property) In all fairness, these services are simply as reliable as your 'average' high street estate agent (perhaps even a touch better). However who desire's 'average' when they're selling their most treasured property? We do not and I make sure you don't either.
5 methods: Average Time To Sell A House
Specifically when it comes to choices about rates and/or selecting your estate agent. In property, there are constantly exceptions to the rule however; it's generally the case that concentrating on achieving the above objective will lead to you costing highest price in the shortest time. What's more, keeping it front of mind will prompt you to ask more intelligent concerns (that in turn generate more intelligent responses).
It will be a figure they think you wish to hear. A figure they hope will impress you enough to persuade you to instruct them (over other representatives). On the other hand, ask and you'll get an extremely various (and even more considered) answer. Particularly if you then follow that concern up and inquire to explain how and why they've picked that figure.
And this conversation will concentrate on the relative benefits of the residential or commercial properties you'll be competing against in the market. All of a sudden you'll find yourself securely on the road to getting genuine and accurate guidance – sell my house Walsall. Have you thought about renting your house rather of selling it? This may be a great concept if your moving strategies involve a remarkable change in way of life.
Lesser known ways: Best Time To Sell A House Walsall
g. a move from the city to the nation may seem like a terrific adventure but what if the truth does not match the daydream? Sellers regret is real and renting your old home might offer you a possibility to 'attempt before you purchase' this brand-new lifestyle. If your motivation to move originates from a lack of area, have you considered all the costs involved in moving home? Early home mortgage redemption penalties can be eye watering and Stamp Task in particular can take you by surprise (particularly when wanting to purchase 900k+).
What's more, adding useable space to your property will almost constantly add value and potentially make it even easier to sell in the future (permitting you to bank earnings that are devoid of Capital Gains Tax). Ask an estate agent if now is a great time to sell and most will address you with a resounding 'yes'.
It's like asking a hair stylist if they think you need a hairstyle. Numerous house sellers undervalue how long it takes to get to legal conclusion of a sale and are unclear on the factors that affect upon sale time. It's crucial to comprehend that accepting a deal is NOT the exact same as completing on your sale and being able to move.
The secrets: Estate Agents Near Me
It can take a little less (or a lot more) time too. There are 3 distinct phases to any house sale: Put property on the market Accept a deal Accept and provide Exchange of agreements Exchange of contracts Legal conclusion It appears like this: There is no 'one size fits all' service here.
There is nobody 'best method' to move home there are advantages and downsides to buying initially, selling very first and doing both at the very same time. If you need to sell to purchase you'll probably wind up a link in a property chain (needing to handle all the extra complexity and unpredictability that involves).
If you do decide to utilize an estate agent, they predominately come in 4 fruity flavours: Independent regional high street estate agent Corporate local high street estate agent National online estate agent National hybrid estate agent If you utilize a local agent you then must decide whether you'll use just one (sole agent) or more (joint agent or several representatives) at the exact same time.
Why you should rely on our Tips For Selling Your House service
You will also need to concur the estate agent's commission level (which will more than likely be on a 'no sale no cost' basis). Did you know they only sell about 50% of the homes they take on? Are you conscious that most get paid despite whether they sell your property or not? Did you know there is likewise evidence to suggest they will undersell your house? The standard prep required to get a house prepared for sale is a little a discomfort however definitely not complicated.
All you require to do (and I'm sure you have actually heard all this 1,000 times) is: Neutralise colours and odours Clear the mess Tidy thoroughly Define using each space Take care of any incomplete Do It Yourself projects These tasks are well worth tackling since the majority of house hunters desire a home they can move into and begin enjoying quickly.
And if in all honestly your home is a little rough around the edges, you'll definitely attain a better price (compared to if you do nothing). Examine your Prop to discover how hot the markets you'll be purchasing and selling in are so you can: a) Strategically prepare your transfer to increase your chances of success.
Why our Tips For Selling Your House services are trusted
c) Identify estate agents with integrity through their arrangement of precise and genuine suggestions. d) Determine estate agents that will put your best interests initially & secure the worth of your asset. Selling your house a competitors. Essentially, property buyers are participated in what total up to a massive comparison-shopping exercise. Due to the fact that of this, it's important to correctly place your house in the market (against the other homes they might purchase).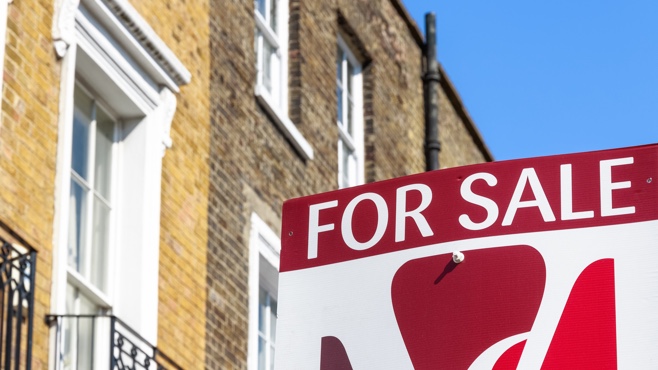 Safe and Effective steps: Property Agent Walsall
Do this before you get estate agents round. How to alter your Zoopla appraisal [step-by-step] Your objective here is to shortlist the representatives that: 1. Have the most suitable database of (and relationship with) prospective severe purchasers of your property. 2. Can create the most watchings/ offers from that database (and from direct interest generated through portal and off-line marketing).
Can show integrity, experience and deep knowledge of how your local market works (and the purchasers active within it). Conveyancing is the process of transferring legal ownership of a property from one celebration to another. It's dull but necessary work. You can do conveyancing yourself but there is a high learning curve and the cost saving is very little.
Why our Sell My House Walsall services are trusted
Your estate agent will probably advise a conveyancer but you are complimentary to pick your own and we would actively motivate you to stay away from many conveyancing services advised by business estate firm chains. We would likewise avoid excessively inexpensive services since case handlers tend to be overworked, and you stand a far greater chance of actually moving home if your conveyancer is quickly contactable and on the ball.
With the new type of 'no-move, no-fee' conveyancing services, it costs you absolutely nothing to instruct your conveyancer earlier than this. Doing this will shave a good few weeks off the time it requires to process your transaction. This is specifically real when selling a leasehold property as it can takes weeks to acquire the Management Info Load.
Have a draft contract prepared. Issue you with the seller property info questionnaires (TA10/ TA6). Get the Management Details Load (for leasehold property) Your conveyancer will release you with a fittings and contents form (TA10) & a property info form (TA6) You will be anticipated to be able to produce FNSEA certificates, building policy certificates & planning approval certificates (for any work you've done to the property).
We cover: Aldridge, Ashmore Lake, Barr Common, Bentley, Bentley West, Bescot, Birchills, Blakenall Heath, Bloxwich, Brownhills, Brownhills Common, Brownhills West, Burntwood, Butcroft, Caldmore, Catshill, Chuckery, Clayhanger, Coal Pool, County Bridge, Daisy Bank, Darlaston, Darlaston Green, Daw End, The Delves, Druid's Heath, Dudley's Fields, Fallings Heath, Fishley, Fullbrook, Gillity Village, Goscote, Harden, Hardwick, Heath End, Highbridge, High Heath, Holly Bank, Keyway, King's Hill, Lane Head, Leamore, Leighswood, Little Bloxwich, Little London, Moxley, New Invention, New Town, Old Moxley, Paddock, Palfrey, Park Hall, Pelsall, Pelsall Wood, Pheasey, Pleck, Pool Green, Pool Hayes, Reedswood, Rough Hay, Rushall, Ryecroft, Shelfield, Shepwell Green, Shire Oak, Short Heath, Spring Bank, Streetly, Stubbers Green, Tamebridge, Vigo, Wallington Heath, Walsall, Walsall Wood, Willenhall, Woods Bank and surrounding areas. Ask for more details.