We aim to sell your house within 28 days, hassle-free in Walsall and Surrounding areas
GUARANTEED QUICK SALE with NO FEES…
Walsall, Pelsall, Aldridge, Bloxwich, Cannock, Park Hall, Caldmore,
Pleck, Darlaston, Moxley, Lichfield and surrounding areas
Sell Your House fast For Cash with Morgan Clarke Properties
Contact Morgan Clarke Properties for a fast Property valuation and cash offer in a matter of days…
If you are struggling to sell your home, house or property in Walsall or surrounding areas simply get in touch, we can help! We aim to get your property sold within 28 days.
Get a fast no obligation…
Sell Your Property
in 3 Easy Steps
Call us or Complete our online form ro get a FREE cash offer within 48 hours.
A completion date will be agreed to suite you within 28 days.
On completion get cash paid into your ban account and all property debts settled.
"No matter what circumstances you find yourself in Morgan Clarke Properties can help…."
"Go above and beyond..."
The guys at Morgan Clarke are amazing and are willing to go above and beyond to ensure that their clients are top priority. A Very professional and knowledgable team....Highly recommend!
"Best decision I have made...
This service is a great way to manage my portfolio and is the best decision I have made. The service is professionally run and I will be recommending Morgan-Clarke to all my friends and family.
"Couldn't be happier..."
I've been working with Morgan Clarke Properties for several months now and couldn't be happier with the service. I currently have two rental properties that Morgan Clarke are looking after. Everything from minor to major issues are delt with in a professional manner. Feedback from tenants are always positive which is more important to me than anything. Absolutely fantastic company that goes above and beyond with their service. Incredible knowledge, understanding, experience and patience. Would recommend Morgan Clarke to any landlord/investor at any stage of their property journey.
"Very personalised..."
Excellent service. Very personalised and professional.
"Highly recommended..."
Professional, friendly and informative team, highly recommended!
"First class..."
First class service, very professional would highly recommend thankyou
Stop repossession of your Walsall or West Midlands property. We can help you if your mortgage is overdue or if you are facing eviction.
Losing someone is extremely painful but inheritance problems cna make situations worse. We can help in getting your property sold for cash.
If you are stuck in a chain because your property is not sold, ask us we can sell your house quickly and hassle-free.
Being dragged down by debt is worrying but by releasing your property equity could be the ideal solution. Get in touch we are happy to help.
Spearation or divorce is stressful especially when it comes to dividing your assets. We can help get cash for your house or property quickly.
Do you need to move due to illness but need to sell your property? Get in touch with Morgan Clarke Properties, we wil be glad to help.
Moving abroad or needing a change of scenery but need your property sold? Morgan Clarke are always happy to help. Get in touch today.
Do you have problem tenants? Or have you just developed a property that needs selling? Morgan Clarke Properties are here to get that property sold.
Unknown but effective tricks to Sell House Quickly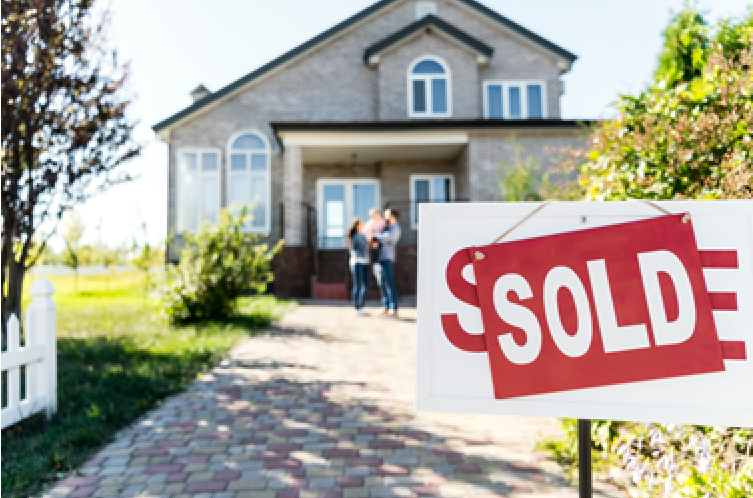 Moving house is frequently rated as the most difficult thing you can do in your life, and this stress is only increased when you are frantically typing into Google "how can I sell my house fast?" due to the fact that you just require to get rid of it and proceed. There are many factors you may be seeking to sell your house quickly and the majority of these factors will already be causing you discomfort and distress prior to you even start handling the problems that come from selling your home.
If you more than happy with the deal and would like to continue, then we might have the money in your hands in as little as one week. We're sure you didn't understand that you might sell your house that fast!Contact us and we can assist you to achieve a fast house sale today, without any hassle and NO surprise charges.
We offer a quick house sale option and complete on a property sale in simply seven days. Contact us today and we can assist you sell your home quickly.
What are the costs for Sell My House Fast
The only method to (that puts cash in your bank account quickly) is by selling to a genuine money house purchasing company. The only way to guarantee a sale (that you have overall control of), is to sell to a reputable money house purchasing company. The trouble is identifying the credible companies as the industry has a really unfavorable credibility.
To sell for complete market worth you will require to use local estate representatives. The very best strategy is to utilize 2 (or more) estate representatives working in competitors with one another on a winner takes all basis. This is called "multi-agency", and there is a 'right' method and a 'wrong' way to do it.
These business are nothing more than expensive "online only" estate agents. Any business that tells you they have a "national (or global) database of property financiers all going to buy your house for near complete market worth" must be treated with scepticism. This is the fastest method to turn your house into money.
Lesser known ways to Sell My House Quick Uk
Often used by those dealing with financial problem. No agent fees to pay. Your legal fees are typically paid for. Genuine money purchasers can put money in your bank within 28 days. Expect practical offers to be around 75-80% of market price. Not ideal for property over 500k. Great deals of phony companies and scams to prevent.
Finding a buyer is guaranteed. Conclusion dates are normally set for 28 days after the hammer falls. Watch out for anybody pushing "The Modern Technique" of auction (it's NOT free and it doesn't constantly work). Anticipate to attain approximately 75-85% of market price. Perfect for you if: Cash house buying business will not pay you an acceptable price.
You're searching for the fastest method to sell for 95-100% market value. Are you willing to accept a small discount from market price in return for a quick sale? If you said 'yes' then you're not alone There are 1000's of house sellers out there much like you. To fulfill this demand from house sellers, in the last few years an increasing number of 'fast sale estate companies' have actually sprung up.
Safe and Effective steps to Sell House Quickly Uk
You'll understand you're speaking with one if you're hearing talk of 'innovative marketing systems' or 'databases of investor buyers' (all ready to pay near to full market price in 1 month). Here's the important things As positive as their friendly representative will declare to be (at having the ability to find you a purchaser), in our viewpoint these companies are to be as they tend to use absolutely nothing more than empty guarantees, high charges and a slick sales patter carefully crafted to get you to sign-over control of your property sale.
These genuine professionals are the true 'quick sale' specialists that cash house buying companies in fact do utilize to sell their residential or commercial properties. They are not costly and they are extremely reliable at beating the marketplace and quickly securing you a solid buyer at 95% -100% of market price. You just require to know where to find them Just beneficial if you are buying a new-build property.
Not all house home builders offer part exchange. Anticipate to be used 95-100% of market price. Worth considering if you're out of contract. Definitely worth considering if you're presently using a low-cost online/hybrid representative. Typically a change of representative can negate the need for a rate decrease. Deal the brand-new agent a full fee (> 1.
How to Sell House Quickly Uk
Worth considering if you're in contract (and your present agent consents to this) Multi agency (done right) makes standard estate representatives work harder. Boosts your opportunity of getting finest rate and selling your property fast. Avoid cost plans where the representatives share the cost despite who find the buyer.
Anticipate fees to rise to 2. 5% -3%+ VAT. Only do this if you're not able to generate a 2nd representative or change agent (quick sale estate agents). The less appropriate your representative is for your property, the more you'll need to minimize your rate. If you're in a cold market, dropping your price might not guarantee a sale.
Helped sale experts will pay for (and handle) its refurbishment (and sale) in return for a share of the sale revenue. Please take reference of any company below as a recommendation or recommendation. Never! Fake reviews (and even online video reviews) can be quickly purchased online. Facebook and Google reviews are more difficult to phony (compared to 3rd celebration committed evaluation websites like Yelp, Trustpilot and Feefo) however are likewise not immune to manipulation.
Why our Sell My House Quick Uk services are 5 star rated
It's incredible how numerous individuals based in the USA leave positive reviews for business that purchase property in the United Kingdom source: trustpilot Suspicious or what !? Never! Before an offer (you can count on) can be made, all money home purchasing business will need to invest 3-5 days doing research study to work out what will be a realistic purchase price for your property on the free market.
This is why 'initial deals' (gotten over the phone or from an online calculator) aren't worth the paper they're composed on. In reality, searching and making a good choice is difficult (if basing your decision simply on a comparison of preliminary offers). These teaser rates are incorrect figures thrown away there to get the discussion began (and get a foot in the door) (sell my house fast online).
The NAPB are a self interest trade body that represents a number of business operating in the quick home sale sector (England, Wales & Northern Ireland). Membership is a variety: There are a few exceptional companies. There are also some of the worst companies in the industry. Lynne composed to us just recently: The mistake Lynne has actually made is thinking the National Association of Property Purchasers (NAPB) and The Property Ombudsman (TPO) are regulators Anyone that declares differently is either mistaken or attempting to misinform you.
Why you should choose our Selling Fast services
Members of the NAPB have signed up to this code of conduct. If this code deserves anything or provides any significant defense is yet to be seen In reality it appears to have, and only served to decrease her guard by providing a to a business that didn't deserve it.
Ultimately, this depends on what kind of property you're offering, and where it's located. There are 100's of websites out there all declaring to offer an ensured cash sale (and even pay your solicitor costs). They all declare to, to, to If you've never ever handled these business prior to it's difficult to to know who to trust.
This is a free service that has actually produced us over 100 genuine (and verifiable) 5 star reviews both on Facebook and Google. If you wish to quickly (and safely) explore this method of sale, click the link above to get your recommendations. If you require an ensured sale, think really carefully prior to you choose auction over a reliable fast house buying business.
5 methods: Sell My House Fast Online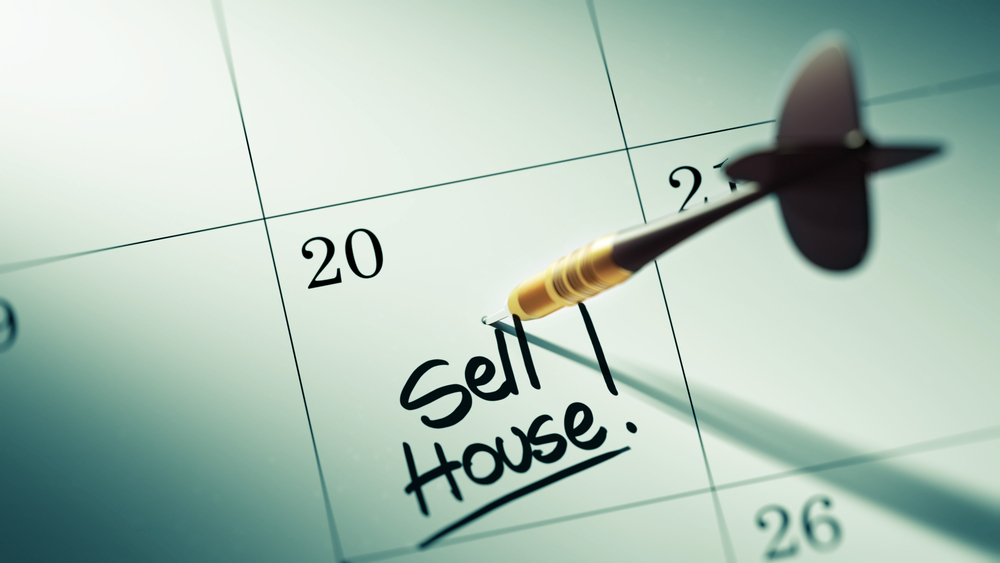 If your property does not produce much interest at that level, and is either withdrawn prior to auction or does not sell at auction, this stopped working effort to sell (at a low price) will have been seen by the majority of the home-hunters active in your local market. This will trigger you issues with any future marketing of the property, and is extremely likely to decrease your attainable rate, speed of sale and interest levels.